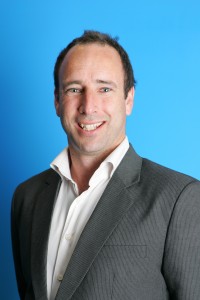 Mark Sheehan CFP AFA BCom GradDipBus (PFP)
Certified Financial Planner | Authorised Financial Advisor
Mark is the founder and principal advisor at Endeavour Financial Planning. He graduated from the University of Auckland in 1999 with a Bachelor of Commerce (Bcom) degree and spent several years in management positions both here and in the U.K.
Mark has six years' experience providing personal financial advice, and in his last appointment was responsible, amongst other things, for ensuring nationwide legislative compliance, adherence to best practice and quality management of the TOWER financial advisory service. In 2011 Mark obtained a Graduate diploma in Financial Planning from Massey University and became authorised in June of that year. Mark has also obtained the Certified Financial Planning status, recognised as the industry pinnacle for financial planning.
Mark is married to Nicki van Asch with two daughters Georgia and Poppy and a son Louis. Currently the branch Chair of the Institute of Financial Advisors, in his spare time he plays a wide range of sports.
Mark is passionate about his job and helping people to get ahead financially. Living in Nelson, he appreciates the "lifestyle" aspects of living in New Zealand and how important they are to people, and using his knowledge in the area of financial services to assist people to achieve financial independence is what he loves doing.